Inspiring in every season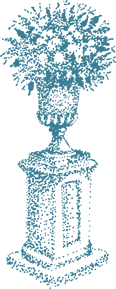 NEWS
A synopsis of our news bulletins/activities: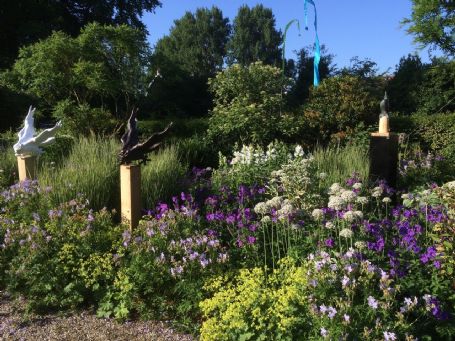 Art Weekend in June
Several artist (14) come to our garden to show their art.There is a big variety. Come and be surprised on June 4, 5 or 6. Free entrance.
>> continue reading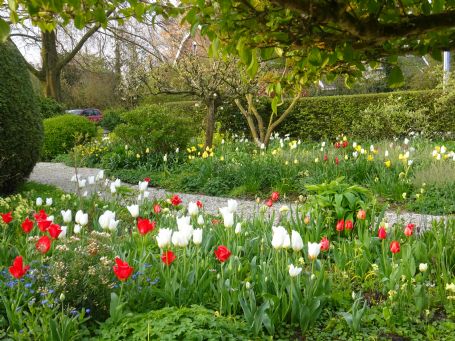 Bulb Festival
Come and enjoy the beautiful garden with flowering bulbs on April 15, 16, 17 and 18. There is also especially for this weekend an unique plant market.
>> continue reading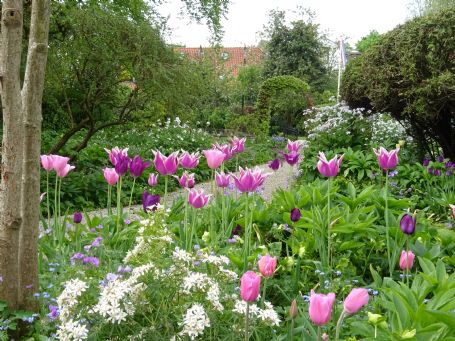 Inspiration weekends in 2022
De Bulb festival is on 15, 16, 17 and the 18th op April.
The Art weekend is on 4,5 and the 6th of June.
>> continue reading
OPENING HOURS
Tea Garden
You can visit the garden of the Tea Garden all year round, daily between 9 am and 6 pm. The most beautiful months are from April till October. On Sundays and holidays the whole complex/bastion is closed.
Tea House
See at www.barblauw.nl for opening times.
Inspirational Weekends
We organize two garden inspirational weekends.  In the third weekend in April the Flowerbulb Festival and during Whitsun an Art Weekend.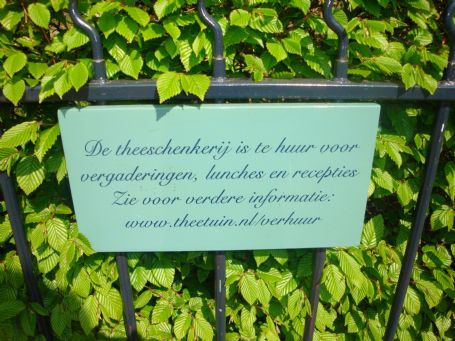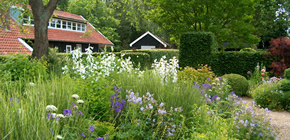 The Model Garden
The model garden is a very important part of the Tea Garden. Here the visitors will be surprised and inspired. Special perennials, rare bulbs and uncommon summer annuals have been gathered in exciting combinations. The business card of Jacqueline van der Kloet.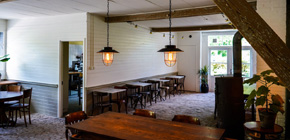 The Tea House
The building which now houses the breakfast en lunch bar was built in 1875 to store munitions. It is now a multifunctional space. It can also be rented. www.barblauw.nl.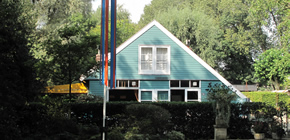 Inspirational Weekends
The Tea Garden is situated on the Bastion Bakkerschans which dates from 1674. Two times a year inspirational weekends are organized here: the Bulb Festival in April, an Art Weekend during Whitsun.